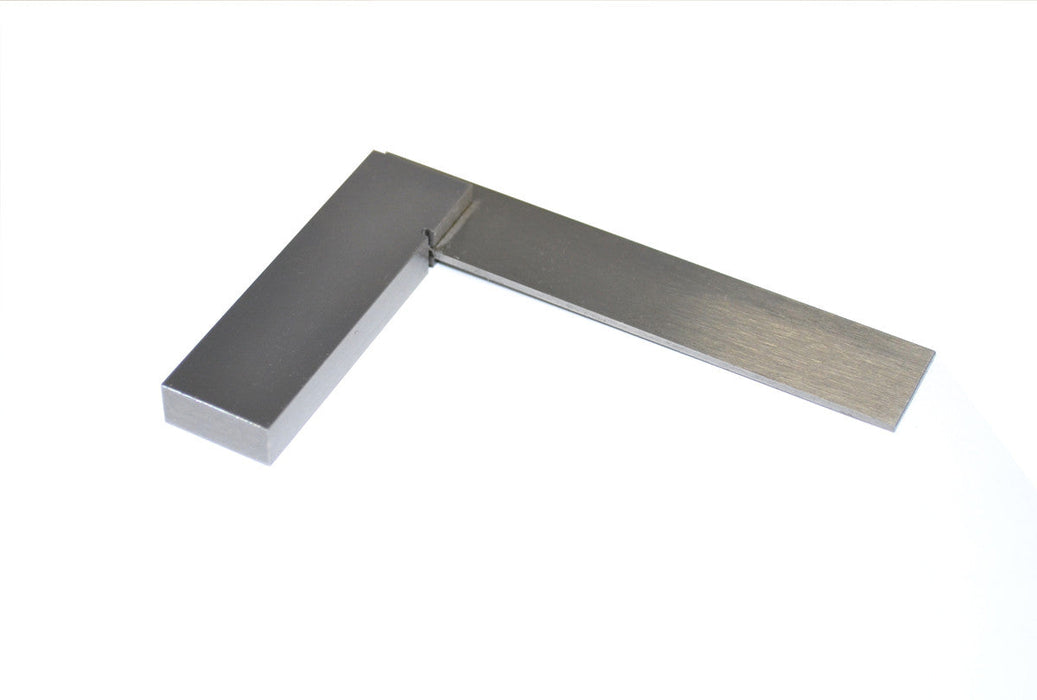 Precision Steel Square 3"
These precision squares made from tool-grad steel. The beams and blades are hardened, ground, and lapped to ensure parallelism and straightness. The angles inside and out are a precise 90-degrees for close tolerance work. 
The 3" square measures 4" long, 3/4" wide, and the tongue size is 3-1/4"